Domestic Violence SHELTERS Hotlines in Sacramento
February 1, 2022
Sacramento domestic violence shelters
and
battered women's shelter Sacramento
, CA.
National Domestic Violence Hotline
Ph. 1-800-799-7233(SAFE)
P.O. Box 1798
,
Sacramento
,
CA
95812
Toll Free: 1 (800) 524-4765, Local: (916) 444-7163
The CPEDV may be able to refer you to a DV shelter that is not listed in public information.
Ph. 1-888-7HELPLINE (1-888-743-5754)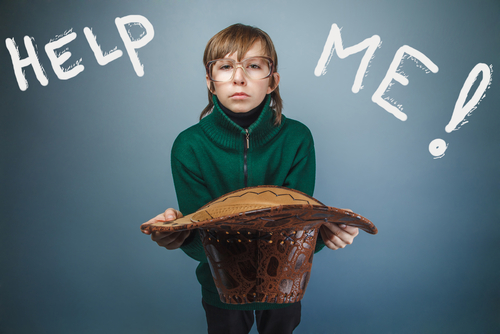 "Extensive research has shown that

men

are at risk for sustaining partner violence in their relationships, yet few studies have investigated their experiences, and there are few resources available to such men."
3053 Freeport Boulevard, NO. 120
,
Sacramento
,
CA
95818
map
Hotline (916) 428-3271 24hrs
Office line: (916) 930-0626 Mon. - Fri. 8:00 a.m. - 5:00 p.m. Multilingual help line for English and Non-English speaking Men and Women.
Emergency Sacramento domestic violence shelter and referrals for Men and Women victims of DV.
WEAVE Sacramento
1900 K Street
,
Sacramento
,
CA
95811
Business Ph. (916) 448-2321 Support Line: (916) 920-2952
Toll Free: 866-920-2952, T.D.D. (916) 443-3715
WEAVE in Sacramento. Sandra Orozco - Stapleton (founder of WEAVE) Foundation "Sandra's original Gender-Inclusive vision was to provide compassionate treatment for the entire family in cases of mutual abuse. What she knew from the heart in 1976 has been verified by three decades of studies – most domestic violence is not a simple matter of a Villain and a Victim More>>
408 Folsom Road
,
Roseville
,
CA
95678
Ph. (916) 773-7273
Battered women's shelter Sacramento Support for Men, Women and Children victims of domestic violence. Generally, serves

only the Placer County area

. For families and their children who are victims of domestic violence or sexual assault. Can provide referrals to help abusers to stop abusing.
A Community for Peace
A Community For Peace
6060 Sunrise Vista Drive
,
Citrus Heights
,
CA
95610
Ph. (916) 728-5613- Office Ph. (916) 728-7210 Crisis Line
Community for Peace Citrus Heights CA. Emergency domestic abuse shelter in Citrus Heights for women and their children victims of domestic violence. Includes counseling, advocacy, resources and referrals.
The Effort's Professional Mental Health Counseling
8233 East Stockton Boulevard
,
Sacramento
,
CA
95828
Ph. (916) 368-3080
Professional short-term counseling in specialized problem areas including domestic violence. Accepts medi-cal, credit cards, EAP and you may telephone for other billing options. More>>
2755 Cottage Way
,
Sacramento
,
CA
95825
Ph. (916) 973-9581 Mon. – Fri. 8:30 a.m. - 5:00 p.m.
Self referral can be made. Provides help and referrals for Men, Women and Children victims of domestic violence.
"The ITCC Family Violence Prevention & Services Program provides emergency food, clothing, shelter and transportation services to victims of family violence." "Any person who resides within California and self discloses that either they or their children are of

Native American ancestry

, whether from a Federally recognized Tribe or not, may be eligible to receive the services.

933 Court Street
,
Woodland
,
CA
95695
Ph. Business: (530) 661-6336 Crisis Lines: 530-662-1133 or 916-371-1907(Se Habla Espanol)
This organization does not provide shelter or bed space for male victims of DV.
Government Assistance and Agencies Serving Victims of Domestic Violence
Sacramento Police Department
5770 Freeport Boulevard
,
Sacramento
,
CA
95822
Emergency - 911 Emergency (cell#) (916) 732-0100, Non Emergency (916) 264-5471
This is the place to call if you are within the "city limits" and need domestic violence help right away.
California District Attorneys Association
921 11th Street
,
Sacramento
,
CA
95814
Ph. (916) 443-2017
SUPERIOR COURT OF CALIFORNIA, County of Sacramento
3341 Power Inn Road
,
Sacramento
,
CA
95826
Ph. (916) 443-2017
Domestic Violence Restraining Order FORMS/Class - DV Information and forms for Self-Help. "The Sacramento Superior Court offers a free class on form preparation, Monday and Friday, excluding court holidays, at 8:45 a.m.(No late admittance). A Spanish Interpreter is available at the class. This class is for both men and women and is held in the Self Help Computer Room, Room 113A, on the first floor. Domestic Violence forms packet here More>>
P.O. Box 944255
,
Sacramento
,
CA
94244
Ph. (916) 322-3360 or Toll free: 1-800-952-5225
"Facts - Domestic Violence: Other California Department of Justice Programs".
P. O. Box 3036
,
Sacramento
,
CA
948123
Ph. 1-800-777-9229 916-874-5701
Assists victims of: Domestic violence - Child abuse - Assault - Sexual assault - Molestation - Homicide - Robbery - Drunk driving - Vehicular manslaughter.
National Organization for Victim Assistance.
Ph. 1-800-879-6682 24/7
Victim Information and Notification Everyday(V.I.N.E.)
VINE Service Number for Sacramento County: 1-800-491-3064
Face to Face Program
Ph. 1-800-842-4546
Give Back a Smile
Ph. 1-800-773-4227
Restores smiles of survivors of intamint partners violence. Go to:
www.aacd.com
and place curser on "GIVE BACK A SMILE". On the drop down menu, click "About" to locate Domestic Violence eligibility information and application.
Men's Groups in the Prevention of Domestic Violence
Domestic Violence Classes in Folsom for Men
1000 Duchow Way, Folsom, CA 95630
Ph. Cell: 707-291-9403 M.E.N. (men evolving nonviolently)
Classes will held on Wednesday night from 7:30 p.m. to 9:30 p.m. at the Folsom Masonic Center. Men of all ages are welcome. There is a 12 week minimum commitment. Sliding scale fee.
Menstuff.org
Domestic Violence - Another Perspective. Compiled information, books and resources on the issue of domestic violence. Includes statistics, research and Women as Batters information.
Menweb
www.batteredmen.com
Battered Men - The Hidden Side of Domestic Violence - Help for Battered Men - National and International Resources. Provides a resource listing for battered men's shelters and also provides local listings as well".
California Men's Center
932 C Street, Suite B, San Diego, CA 92101
Ph. (619) 231-1909
Offers information, referral services, mediation preparation, individual coaching, support groups, DNA paternity testing, outreach, education, and advocacy. NOTE: Pro-women ideologies control most major funding sources. For example, California prohibits the use of state funds to provide domestic violence services specifically for men and boys over the age of 12 who are victims of domestic violence. We help men, their families, and the women that love them.
Men Stopping Violence
2785 Lawrenceville Hwy., Suite 112, Decatur, GA 30033
Ph. (404) 270-9894 Toll free: 1-866-717-9317 "Men Stopping Violence is a social change organization dedicated to ending men's violence against women." Even though this organization is located in GA., it does provide a lot of efforts and resources in preventing domestic violence throughout the United States.
Article: hidden Crime: Domestic Violence Against Men Is a Growing Problem
domesticviolence.org
The website offers statics and information about Common Myths - What is Abuse - Violence Wheel - Cycle of Violence - Safety Plan and much more.
The Greenbook Initiative
National Council of Juvenile and Family Court Judges - Family Violence Department
P.O. Box 8970, Reno, NV 89507
Ph. 1-800-52-PEACE
This program is designed to work with the professionals who are assisting victims of domestic violence.
Domestic Violence Shelters