Free Christian Based Drug Rehab Centers
August 19, 2023
Alcohol Rehab in Sacramento for Women
and
Alcohol Rehab Centers in Northern California
offer subsidized drug addiction treatment programs in California, including Sacramento County. Our women's alcohol rehab centers are subsidized by AOD Sacramento and Medi-Cal, providing drug rehab centers based on income for sliding scale fees. We also offer
free Christian-based drug rehab centers
and
Christian Drug Rehab in Sacramento, California.
TIP 51: Substance Abuse Treatment - Addressing the Specific Needs of Women
This guide assists providers in offering treatment to women living with substance use disorders. It covers gender-specific research and best practices, including common patterns of initial use, specific treatment issues, and strategies. Learn more in the
TIP Series - Treatment Improvement Protocols (TIPS)
.
Set Free Ranch

- Drug addiction treatment and alcohoil addiction treatment program.
Performed through counseling with the 12 steps.
Group and one-on-one counseling. missionaries to the drug addicts sacramento
missionaries to the drug addicts

473 W Base Line Street, San Bernardino, CA 92410
Serves Sacramento Area. Set Free drug rehab and alcohol treatment center rehab locations will provide you with the appropriate information regarding their available facilities if you contact them. There is no Expense, entry fee or waiting list to receive the assistance of The Ranch, there will always be an opening!
Ph. (909) 383-2323
The Set Free Ranch's are designated Christian Rehab for women. Christian Women's recovery center Ranches have 2 locations here in California including Set Free Cabazon, CA and Phelan, CA.
Non-medicated substance abuse therapy through groups and therapy.
4343 Williamsbourgh Drive
,
Sacramento
,
CA
95823
Ph. (916) 473-5764
Outpatient and Perinatal

alcohol and womens outpatient treatment Sacramento drug counseling programs and groups.
4049 Miller Way
,
Sacramento
,
CA
95817
Ph. (916) 451-9312 Mon. – Fri. 9:00 a.m. - 5:00 p.m.
Residential treatment Inpatient womens drug rehab Sacramento for alcohol rehab in womens recovery and drug addiction rehabilitation program for women. Subsidized.
2100 Capitol Avenue
,
Sacramento
,
CA
95816
Ph. (916) 442-4985 - ask for N. Xiong
Perinatal Detox
"This program is run in conjunction with our methadone maintenance program. Additional services include weekly perinatal group meetings with our staff physician and perinatal counselor, weekly urinalysis drug testing, coordination of drug and womens addiction treatment with your OB/GYN, and specialized counseling services focused on perinatal, parenting, nutrition, and breast feeding." Medi-cal drug rehab Sacramento and sliding scale.
Sacramento Valley Teen Challenge
Women call (530) 751-9511
Teen Challenge offers

Christian drug rehab for women and Christian alcohol rehab for women that can help with many challenges including drug addiction womens rehab centers Sacramento. The person needing help must take responsibility and call to set up an interview for themselves to participate in a Christian alcohol rehabs and drug rehab.
North Sacramento
,
CA
Ph. (916) 929-1951
Residential treatment center and Perinatal A ninety day residential Sacramento womens drug rehab inpatient drug rehab and womens alcohol rehab program for perinatal and non perinatal women. Sacramento womens rehab centers Subsidized by AOD for income eligible.
Bridges
Residential and Outpatient
Ph. (916) 450-0700 Mon. – Fri. 9:00 a.m. - 4:00 p. m.
A ninety day womens drug treatment program subsidized by AOD Sacramento for income eligible and sliding scale residential drug treatment programs for women Sacramento and Sacramento alcohol treatment center womens recovery.
WellSpace Health
Residential
1820 J Street
,
Sacramento
,
CA
95811
Ph. (916) 325-5556 Mon. - Fri. 9:00 a.m. - 7:00 p.m. or Ph. (916) 921-6598
Up to 13 women only no youth women rehabilitation center Sacramento drug and alcohol rehab. For sliding scale fees and you must be assessed by the Sacrament County AOD.
Promise House
Residential
2727 P Street
,
Sacramento
,
CA
95815
Ph. (916) 452-3073
Drug rehab for women. Drug and Alcohol rehab for women includes Inpatient rehab for womens recovery or perinatal. Subsidized by AOD Sacramento for income eligible.
310 Harris St Suite A
,
Sacramento
,
CA
95838
Ph. (916) 649-6793
Perinatal Detox


"Perinatal drug and alcohol treatment for detox. Specialized counseling for perinatal, parenting, nutrition and more. Medi-cal drug rehab insurance and sliding scale for private pay. Outpatient detox for women Sacramento and detox for pregnant women and womens detox services Sacramento.
Mercy Perinatal Recovery Network
650 Howe Avenue, Suite 504
,
Sacramento
,
CA
95825
Ph. (916) 614-2240
Outpatient and Perinatal

Intensive outpatient womens drug and alcohol treatment programs.
>
Volunteers of America, Inc. - Yale Mother Infant Program
1009 Yale Street
,
Sacramento
,
CA
95818
Ph. (916) 929-1937
Outpatient and Perinatal

Long term residential womens rehab Sacramento recovery program.
8400 Fair Oaks Boulevard
,
Sacramento
,
CA
95608
Ph: (916) 944-3920

Residential and Perinatal Detox
Call for assessment to determine eligibility for subsidized drug rehab Medi-cal Sacramento free womens drug and alcohol treatment. "Our program is open to women over the age of 18. We do not discriminate in the delivery of service due to... disability or ability to pay."
Explore Alcohol Treatment Facilities for Men and Teens
Also, Discover Drug Treatment Centers for Men.
We offer dedicated rehabilitation centers exclusively for men seeking drug rehab or treatment programs for substance abuse. These male-specific programs focus on the unique needs of men in recovery. Whether you're looking for faith-based drug rehab,
Christian alcohol treatment
with no cost, or sliding scale options based on income, we have solutions for you. Many programs are funded by Sacramento AOD. To learn more about the available programs and find the right fit, simply give us a call or visit us in person.
Union Gospel Mission
400 Bannon Street
,
Sacramento
,
CA
95811
Ph. (916) 447-3258
Rehab for Men in Sacramento CA rehabilitation centers for men.
Our program is free of charge. All expenses are covered by various donors from friends of the Union Gospel Mission. Our Nine-Month Men's Rehabilitation Program has been changing lives since 1962. Our approach involves physical, mental, and spiritual support that will help you find a real and lasting answer to your deepest issues. New candidates must meet the following requirements: Must apply in person. Monday - Thursday 10:00 AM – 11:00 AM and 1:00 PM – 2:00 PM COVID-19 Clearance within two days of an interview at UGM. Have a current negative TB Clearance. Must be willing to enter the program immediately if accepted The Men's Recovery Program begins with a 30 day probationary period where applicants are restricted to the Mission campus with exceptions for medical emergencies, court and parole requirements. Upon successful completion of the probationary period, candidates will proceed to: Bible-based Twelve Step Course and Heart of Addiction Workbook Anger Management Course. Weekly Counseling with one of our Chaplains. Assigned duties to serve the homeless community. Aftercare with attaining jobs, schooling, finances, reconciliations, transportation and housing. For more info, call (916) 447-3268 or go to ugmsac.com/rehab-program "The Mission

"How it works, Monday through Thursday when our "Back Gate opens at 9:00 AM", candidates for the Drug and Alcohol program will go up to the mailroom window and tell the program man they are interested in the Program." Ph. (916) 447-3268 In house Drug rehabilitation centers in Sacramento CA alcohol rehab facilities for men. A 9 month program for the dedicated to drug and alcohol rehab for men that typically serves the homeless population. There is a rehab programs for men process specifically for the Union Gospel Mission and you will need to speak with Pastor Jim. For details,

call the number or click the title

to read instructions. You must be at the address listed above Monday through Thursday 9:00 a.m. to have your name put on a list.
Sacramento Recovery House - Men only
1914 22nd Street
,
Sacramento
,
CA
95816
Ph. (916) 455-6258
Provides sliding scale, subsidized, insurance and private pay drug rehab for men and alcohol treatment program for men only. Some options for payment are the work therapy program. This drug and alcohol program offers 30, 60 and 90 day residential drug treatment programs Sacramento. Expect a waiting list.
Sacramento Valley Teen Challenge
- Includes alcoholism treatment center for men
Men call (916) 443-3049
Sacramento drug treatment programs and alcoholism rehabilitation centers for men are faith-based free drug rehab program that can offer free male drug addiction help. Call to set up an interview.
Mi Casa Recovery Home - Male only
3612 Madison Avenue, Suite 29

,
North Highlands
,
CA
95660
Ph. (916) 338-6835 ext. 312
4241 Florin Road, Suite 110

,
Sacramento
,
CA
95823
Ph. (916) 394-3489 ext. 230
Male only rehabilitation centers for men subsidized free drug and alcohol treatment centers through AOD Sacramento CA only. Offers outpatient drug and alcoholism rehab for mens addiction treatment and 60 to 90 day residential treatment programs for men to adults in need of free drug recovery for men programs for men and alcohol counseling. DUI North - (916) 338-6835 ext. 300 DUI South - (916) 916-394-2320 ext. 401
River City Recovery Center
500 22nd Street
,
Sacramento
,
CA
95816
Ph. (916) 442-3577
Mens - (209) 748-247

Affordable residential alcohol rehab for mens recovery. Call for questions
regarding admission to our alcohol treatment facility for men and drug rehabilitation programs, eligibility, financial arrangements, etc.
Bridges - Includes Individual Men or Women
Ph. (916) 450-0700
Mens residential drug and mens alcohol facility 30 to 120 day gender focused recovery program providing inpatient drug rehab centers. The cost of drug rehab is sliding scale and call to determine if accepting your low income insurance.
Below are - California substance abuse rehab for teens.
Omni Youth Programs
Certifies teens and their adult supervisors from schools, non-profits, law enforcement and community groups throughout Sacramento County to facilitate the Teens In Action Model Program who then deliver the model program to middle- and high-school aged youth. The program helps youth successfully avoid using alcohol and drugs and avoid the resulting personal, legal, health and social consequences.
Additionally, on an annual basis, 150 youth and youth advocates, teachers and supervisors received "Community Education for Drug-Free Youth" presentations, video viewings, and youth conference workshops that build skills for effective peer and family communication, refusal skills, and the motivation to stay or become drug free.
Outreach to youth and families through community events, health fairs, speaking engagements, newsletters, blogs, videos, and social media platforms with educational messaging.
Contact Information
Phone: 916-362-2000
Email: info@omniyouth.net
Address: 9616 Micron Ave #750, Sacramento, CA, 95827
Website: https://www.omniyouth.net/
PRO Youth and Families, Inc.
Leadership & Advocacy Project serves six school sites offering Life Skills Training prevention education to students.

Outreach to youth and families through community events, health fairs, speaking engagements, newsletters, blogs, videos, and social media platforms with educational messaging.
Contact Information
Phone: 916-576-3300
Email: info@proyouthandfamilies.org
Address: 4625 44th Street, Sacramento, CA 95820
Website: https://proyouthandfamilies.org/
Public Health Institute
Youth Engaged in Action Program conducts outreach and information dissemination to youth and provides Train the Trainer workshops at community sites for youth to gain in-depth knowledge related to alcohol prevention topics.

Families & Communities Together Program provides Train-the- Trainer prevention education workshops for parents, caregivers, and other interested adults to develop in-depth knowledge about alcohol prevention topics.
Contact Information
Phone: 916-498-6969
Address: 1540 River Park Drive, Suite 209, Sacramento, CA 95815
Website: https://www.phi.org/
Sacramento County Office of Education
Friday Night Live, Club Live, and Friday Night Live Mentoring Programs are taught at 56 school sites across Sacramento County.

Serves as the lead agency for the Sacramento County Coalition for Youth.
Contact Information
Phone: 916-228-2418
Address: 10474 Mather Boulevard, Mather, CA 95655
Website: https://www.scoe.net/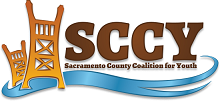 The Sacramento County Coalition for Youth is a group of caring community members working together to make the County of Sacramento a safe place for young people to grow up, free from the influences of substances that are addictive and harmful. Check out their website for helpful alcohol and marijuana prevention resources for teens and parents.
Website: https://www.sacramentoccy.org/teenAlcoholPrevention.html
1104 Corporate way,
,
Sacramento
,
CA
95831
Toll free : 1-888-346-9003 (916) 395-4427
Free outpatient drug treatment centers for outpatient
Drug and Alcohol Recovery Support Services to youths 12 - 20 age group and up to 25 for veterans that are Sacramento residents. Additional services are sliding scale.
Mi Casa - Sacramento Youth Project
3628 Madison Avenue, Suite 21
,
North Highlands
,
CA
95660
Ph. (916) 331-4500
4241 Florin Road, Suite 21
,
Sacramento
,
CA
95823
Ph. (916) 394-3487 ext. 298
Are you eligible for FREE Services? Do you live in the Sacramento County? Are you between the ages of 9-17? Do you feel like there are problems in your life caused by alcohol and/or drugs? Then you are eligible for free drug addiction rehab for teens.
Strategies For Change - Youth Treatment
Sacramento
,
CA
Ph. (916) 473-5764
Substance abuse rehab for teens and youth treatment at location and select schools.
3353 Bradshaw Road, Suite 106
,
Sacramento
,
CA
95827
Ph. (916) 854-4564
Teen substance abuse and youth and family drug counseling programs including teen alcohol and drug counseling. Will assist you in applying for covered California or Medi-cal to pay for and receive free drug counseling.
Another Choice Another Chance
5450 Power Inn, Suite B
,
Sacramento
,
CA
95820
Ph. (916) 388-9418 Mon. - Thurs. 8:30 a.m.
- 7:00 p.m. Friday 8:30 a.m. - 5:00 p.m.
TEXT US at (916) 224-4677 Youth ages 12-24 who have been identified as having had some behavioral health concerns, including Mental Health Counseling, Prevention Programs, & Family Support. YOUTH If you want help overcoming problems related to alcohol or drug use, are between the ages of 12 and 20, and live in one of these counties (Butte, Los Angeles, Sacramento, Shasta or Tehama), please contact the CARE call center at 1.866.350.8773 for assistance and referral to an assessment provider near you. You will be able to choose where and from whom you receive services that best match your personal needs. There is no cost to you for these services.
>
Bilingual drug and alcohol referral services
7273 14th Avenue, #120B
,
Sacramento
,
CA
95820
Ph. (916) 383-6783
Bilingual and bicultural staff with trained interpreters to help provide services services including Sacramento drug and alcohol resources in your preferred language. No fee.
SASCA helps both men and women parolees who finish a prison Substance Abuse Program. The kinds of substance abuse services that you can get from SASCA are:
Substance Abuse Assessment
Detoxification Services
One-on-one, group or family counseling
Residential and Outpatient Treatment
Alcohol and Drug-Free Housing
Contact your Agent of Record to contact the SASCA Office or you can contact SASCA at 916-564-4400 ext. 20401
Oak House - Recovery Treatment for Men
7919 Oak Avenue

,

Citrus Heights

,

CA

95610
Ph. (916) 721-9699 Call For Help 24hr A Day
Alcohol and Drug Residential rehab, Detox from all chemicals, Clean and Sober Living.
Sliding scale available for cash clients.Funding may be available through the contracts we have with Substance Abuse Service Coordination Agencies (SASCA) [Parolees], California Indian Recovery Services & Sacramento Native American Health Center.