Bay Area Treatment for Alcohol Withdrawal
March 19, 2016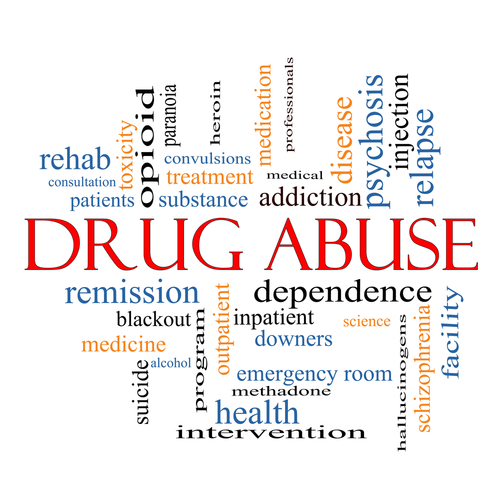 Drug rehab Bay Area
and
free drug rehab Bay Area
. All drug and
Oakland alcohol rehab are BayArea substance abuse counseling, subsidized by the county or fee waived by Medi-cal, or sliding scale based on income. These are all of and ONLY serve low to no income for residential and intensive outpatient rehabilitation
.
Substance abuse counseling for women and men are listed. If you are in need of detox or help for heroin addiction in Oakland California, use links at the bottom.
_____________________________
Bay Area Drug and Alcohol Counseling
2325 Clement Avenue, Suite A
,
Alameda
,
CA
94501
Ph. (510) 629-6209 Monday - Friday 9:00 a.m. - 5:00 p.m. Call for appointment.
Oakland drug rehab centers
in Alameda County. Begin here for Oakland alcohol withdrawal treatment and
drug addiction help Bay Area
assessment for eligibility into a subsidized
drug rehab facility Bay Area
and alcohol rehab residential and outpatient
drug treatment centers in Oakland CA
. Outpatient Bay Area drug and alcohol counseling and rehab drug testing for teens, men and women. Long term
drug rehab Bay Area
inpatient centers for
free drug rehab Bay Area
rehab
facilities and alcohol treatment programs, rehab drug testing 20.00 per week, or
low cost drug rehab Bay Area
and
drug rehab that accepts medi-cal Bay Area
fee waiver for eligible participants.
Orchid Women's Recovery Center
1342 E 27th Street
,
Oakland
,
CA
94606
(510) 535-0611
The Orchid treatment center
.
Drug rehab facilities in Bay Area
help for alcoholics overcoming alcohol and drug addiction needing an
addiction specialist Bay Area
counseling that primarily focuses on how to overcome addiction for women.
Orchid recovery center
Perinatal and Postpartum residential
drug treatment centers in Alameda CA
beds for clients' welcome at this particular
Oakland drug rehab center
. For alcohol rehabilitation Payment can be done via the
Orchid treatment center
payment assistance for those under financial hardship and medi-cal
free inpatient drug rehab centers Oakland
. Orchid women's recovery center from drug and alcoholism related issues.
_____________________________
Magnolia Women's Recovery Program
17 Embarcadero Cove
,
Oakland
,
CA
94606
(510) 547-1531 Oakland
Womens drug addiction rehab Bay Area

long term inpatient drug rehab Bay Area

for perinatal stages of women addicted to drugs. Can serve women in recovery with children 0-7 age group. Bay Area substance abuse treatment facility locator.
_____________________________
2551 San Pablo
,
Oakland
,
CA
94607
(510) 832-0600
Women Only. Project Pride is committed to serving women, providing state-of-the-art
drug and alcohol rehab facilities Bay Area
to the often disenfranchised community, including those with co-occurring disorders. This program can also accommodate the family admitted into this rehab center for women.
_____________________________
1411 East 31st Street
,
Oakland
,
CA
94602
(510) 437-5192
Outpatient and Groups
. Help for mens rehab, womens
drug rehab in Bay Area
and mothers up to 60 days postpartum in drug and alcohol related challenges. Highland Hospital Oakland Substance abuse program with intensive day care alcohol and outpatient
Oakland drug rehab programs
. Includes drug and alcohol group-focused outpatient
drug rehab Bay Area
therapy counseling program.
Alameda County Highlands Hospital -
Womens treatment center for drug and alcohol help with addiction offering perinatal
Bay Area substance abuse counseling
group meetings, case management, and Oakland addiction treatment centers for Womens Drug Addiction Treatment centers with intensive

Bay Area drug treatment

for perinatal care follow-up to 60 days. Also offers outpatient drug free addiction
Oakland substance abuse counselor
in group setting.
_____________________________
2811 Adeline
,
Oakland
,
CA
94606
(510) 874-7850
Bay Area substance abuse treatment center
with
free addiction counseling Bay Area
and Oakland drug addiction treatment. No exact fee, serves high risk individuals that typically have low to no income and in need of a
Oakland drug rehabilitation center
.
East Bay Community Recovery Project
2579 San Pablo Avenue
,
Oakland
,
CA
94612
(510) 446-7100Monday - Friday 8:00 a.m. - 5:00 p.m.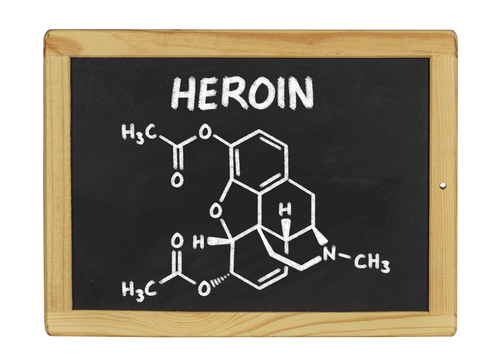 PREP Program
East Bay recovery center
for Oakland rehab centers.
Assessment.
Oakland drug rehabilitation centers and alcohol rehab centers in Alameda County for subsidized/free long term Oakland drug and alcohol abuse treatment centers in Oakland and alcohol recovery in half day and
outpatient
individual
addiction counseling Bay Area
for individuals and families seeking drug recovery and help for heroin addiction in Oakland. Includes co occurring Oakland substance abuse counseling services and alcohol prevention treatment. Assessment and follow up services for employment, housing and parenting programs. The
East Bay Recovery Project
fees are subsidized for free rehab Bay Area to they without income and drug rehab that accepts CalWorks recipients. Walk in and telephone intakes by appointment.
Healthy Communities, Inc.
2580 San Pablo Avenue
,
Oakland
,
CA
94612
(510) 444-9655
Oakland San Pablo CA Substance abuse Bay Area alcohol and drug counseling. No exact fee, offers Bay Area individual addiction counseling for men and women serves high risk individuals that typically have low to no income for drug and treatment of alcohol abuse.
_____________________________
Addiction Therapy Oakland
West Oakland Health Council
700 Adeline Street
,
Oakland
,
CA
94607
(510) 835-9610
Oakland drug rehab centers
offering substance abuse recovery services to residents of West, North and East Oakland, Emeryville and Southwest Berkeley. Can
serve those with low to no income
and will help you apply for health insurance if you have none. Rehabilitative/Ambulatory Intensive Womens counseling day treatment for Outpatient substance abuse Oakland drug counseling programs and
alcoholism treatment center Oakland
for women who are perinatal.
_____________________________
3012 Summit Street, 5th Floor
,
Oakland
,
CA
94609
(510) 652-7000
AKA 3100 Summit Street Oakland. Provides
Oakland inpatient
drug rehab and long term inpatient alcohol rehab Oakland center. Includes
outpatient
rehab and assessment. Fees are based on income and accepts private and VA insurance.
_____________________________
7200 Bancroft Avenue, Suite 176
,
Oakland
,
CA
94606
(510) 535-0611 or (510) 568-2432
Drug Rehab Outpatient
alcohol and
drug treatment center Bay Area
alcohol treatment and substance abuse treatment center in Oakland and substance abuse treatments for alcohol outpatient treatment services.
Search for your local
Drug Rehab in California
Custom Search