Inpatient Drug Rehab Brooklyn NY Drug Treatment Center
February 21, 2016
Drug Rehab Brooklyn
. Substance abuse treatment facility locator for Brooklyn alcohol and drug rehab centers in Brooklyn NY. Brooklyn substance abuse programs for inpatient drug rehab Brooklyn and outpatient drug rehab. For your convenience are underlined keywords for
teens
,
women
,
men
and
pregnant women
. The list and all drug rehab in New York pages are listed by zip code to help you locate substance abuse rehabilitation programs.
Staten Island University Hospital
425 Coney Island Avenue, 1st Floor
,
Brooklyn
,
NY
11218
Ph. (718) 306-5131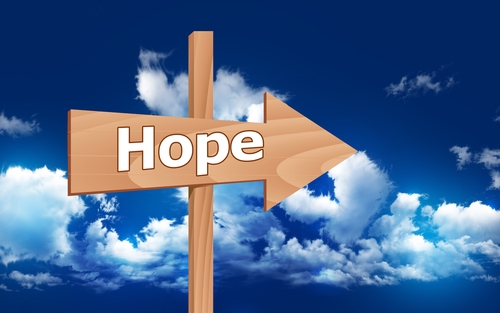 Medical substance abuse evaluation near me

NYC

for individualized drug rehab centers in Brooklyn NY for

women

.

Perinatal inpatient drug rehab NY Brooklyn and alcohol recovery services for

pregnant women

.

Medicaid and private insurance are accepted for substance abuse Brooklyn NY hospital. "comprehensive and high quality healthcare to all, regardless of their ability to pay."

____________________________________


Turning Point
5220 4th Avenue, Brooklyn, NY 11220
Ph. (718) 360-8150
Exodus program. Brooklyn substance abuse help outpatient drug rehab NYC and alcohol outpatient Brooklyn help for substance abuse program for

teenagers,

men and women.
Individual and group drug and alcohol counseling, substance abuse treatment for Spanish speaking, and "
Specialized treatment track for Qualified Significant Others of substance abusers, which include Co-Dependency groups."
Brooklyn dual diagnose interventions treatment for individuals with co-occurring mental health and substance abuse disorders.
Medicare, Medicaid, Native American Voucher and private insurance are accepted. Sliding fee scale and state financial assistance is available.


____________________________________


Lutheran Medical Center
150 55th Street, Brooklyn, NY 11220
Ph. (718) 630-8256
Brooklyn drug addiction treatment for

men

and

women

with co-occurring

behavioral health and substance abuse disorders providing Brooklyn center for rehab and residential health care.
Inpatient drug treatment near me rehabilitation program

co-occurring

for Brooklyn alcohol and drug rehab NYC. Also, outpatient substance abuse treatment for continuum of Brooklyn dual diagnosis treatment after care.
Medicare, Medicaid and private insurance are accepted.


____________________________________


Outreach Development Corporation-Greenpoint Clinic
960 Manhattan Avenue, 2nd Floor, Brooklyn, NY 11222
Ph. (718) 383-7200 x117
Greenpoint Brooklyn. Chemical dependency outpatient rehab near me. Brooklyn NYC treatment for individuals over 18 years of age. Programs are gender specific.


Residential

rehab for

teenagers

treatment of alcohol and Brooklyn drug addiction help.
Brooklyn dual diagnose clinic treatment for they who experience challenges in substance abuse and behavioral health.
Medicare, Medicaid and private insurance are accepted. Sliding fee scale is available. Payment and state financial assistance is available for those who qualify.


____________________________________


SAFE Foundation, Inc.
255 Avenue W, Brooklyn, NY 11223
Ph. (866) 569-7233
Brooklyn substance abuse treatment free outpatient substance abuse treatment NYC Brooklyn for teens, women and men.
Brooklyn help for substance abuse evaluation near me NYC are provided for drug treatment centers in Brooklyn NY.
Medical monitoring and drug screening is available.
Individual, group and free family alcohol and substance abuse counseling Brooklyn NY services are available.
Alcohol and Brooklyn addiction treatment are gender specific.
Medicare, Medicaid and private insurance are accepted.


____________________________________


JNS Counseling Services, Inc.
1300 Avenue P, Brooklyn, NY 11229
Ph. (718) 954-3800
View the location
Brooklyn rehab centers for Brooklyn drug addict help and alcohol counseling near me.
Outpatient rehab centers near me Brooklyn treatment for teens and for individuals 18 years of age and older whom may benefit from Brooklyn substance abuse programs that treat co-occurring mental health and substance abuse disorders.

Search for your local Drug Rehab in NY

Custom Search